Adore Day Spa & Nail's
A full-service nail salon offering all the traditional service and amenities of a nail salon. At Adore Day Spa & Nails, we take hygiene very seriously.
We have a thorough and proactive process in place to guarantee a clean environment.
At Adore Day Spa & Nails, we provide:
- Manicure
- Acrylic ( Pink & White, Overlay, White Tip )
- Pedicure
- Kid Manicure & Pedicure
- Waxing
- Facial ( Microdermabrasion, Back Purifiers )
- Massage ( Neck & Shoulder, Body )
- Specialize in every kind of ingrown nails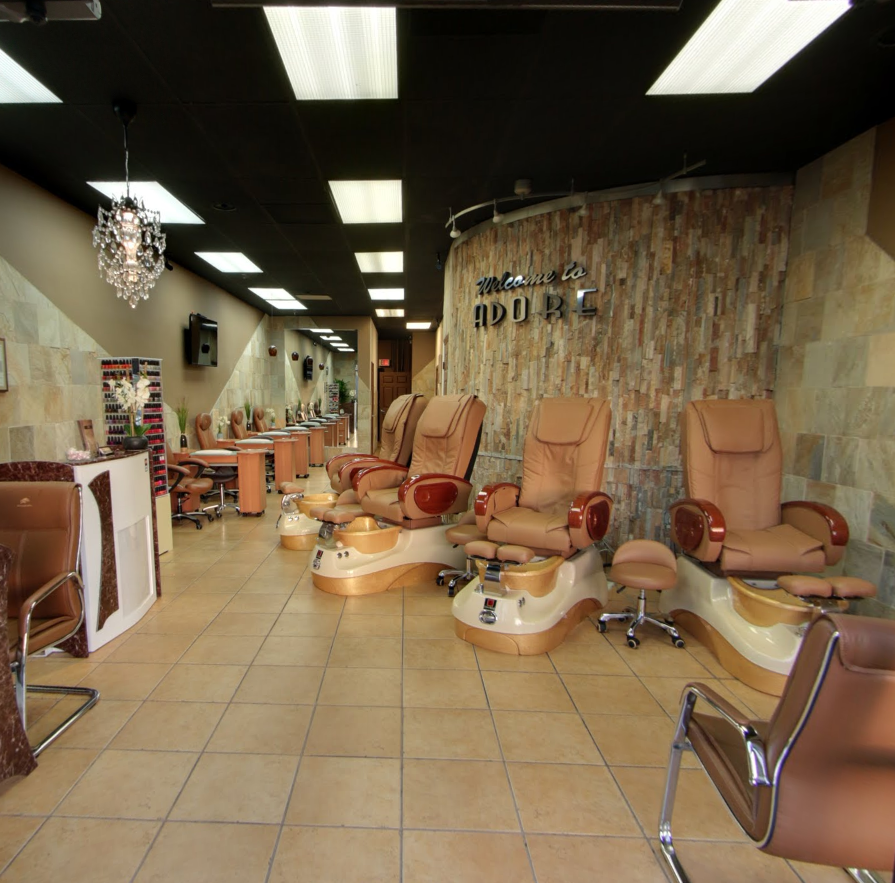 Please take a look around our beautiful Spa by clicking on the image above.
3941 S Bristol St, Ste A
Santa Ana, CA 92704
(714) 277-3763